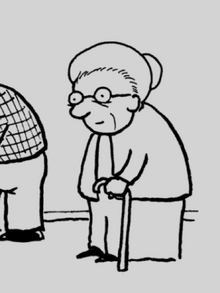 Vivian was a woman who was vacationing in Chicago with her husband, Peter, for their sixtieth anniversary. They encountered two children who claimed their names were Molotov Cocktail and Vicks NyQuil. The two children later accused her and her husband of being their 'windsurfing parents'. Due the fact that they were ninety years old, the general manager did not believe them, and threw the two children out.
Ad blocker interference detected!
Wikia is a free-to-use site that makes money from advertising. We have a modified experience for viewers using ad blockers

Wikia is not accessible if you've made further modifications. Remove the custom ad blocker rule(s) and the page will load as expected.