Doorman Dave was a doorman at an apartment building where Timmy Failure and his mother lived. Doorman Dave would later date Ms. Failure, as he had apparently done so before. Over a spring break, he, Ms. Failure, Timmy, Molly Moskins, Micah Moskins, Esther Moskins, and Mr. Moskins would all vacation in Chicago.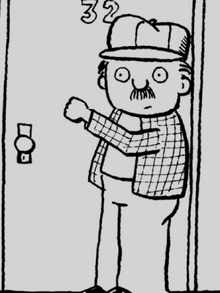 Ad blocker interference detected!
Wikia is a free-to-use site that makes money from advertising. We have a modified experience for viewers using ad blockers

Wikia is not accessible if you've made further modifications. Remove the custom ad blocker rule(s) and the page will load as expected.